INDOORS + HYLTOPLEX =




---


And here's how I made it: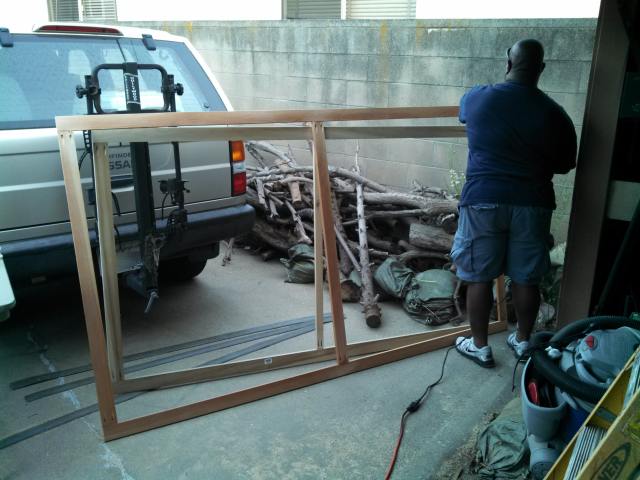 Big shout-out to my around-the-corner neighbor Jeff for being the master wood-worker that he is! No Jeff = no IndoorPlex. This is him standing in front of the wooden frames we just finished making in his driveway.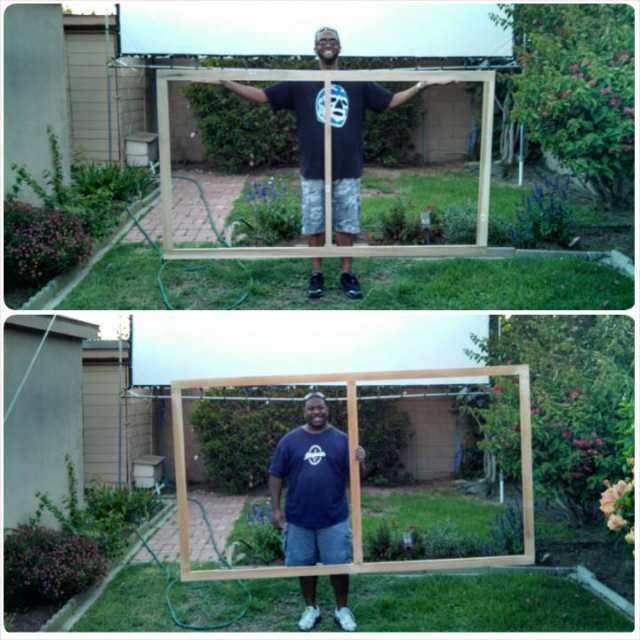 (TOP) My frame is 7' wide x 4' tall. I could've gone bigger, but I'll explain why I chose this size later.

(BOTTOM)Jeff's (standing in front of his 16' x 9' outdoor screen) is maybe a foot longer and 6" taller?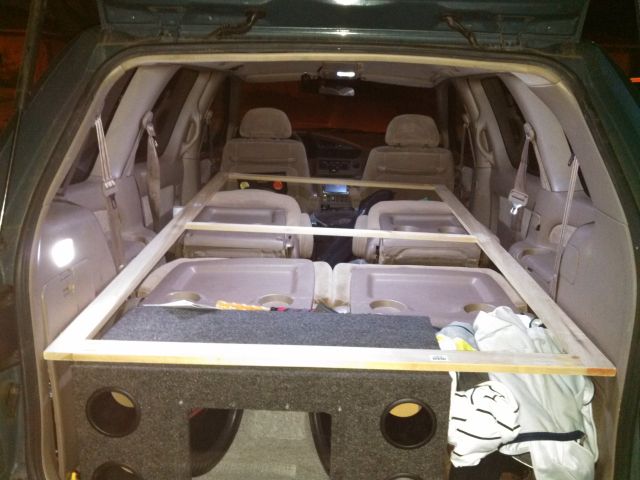 My frame only fits inside my van with the front seats pushed ALL THE WAY forward. I had to drive with my poor knees smashed up against the dashboard just to get it home!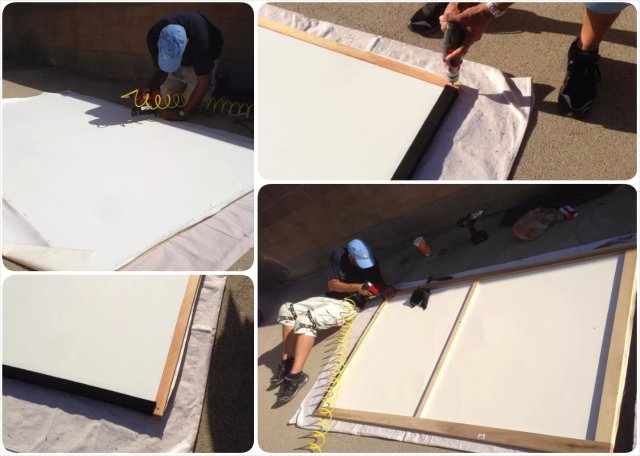 A few behind-the-scenes shots of me stapling the black-out cloth screen to my frame in Jeff's drive-way.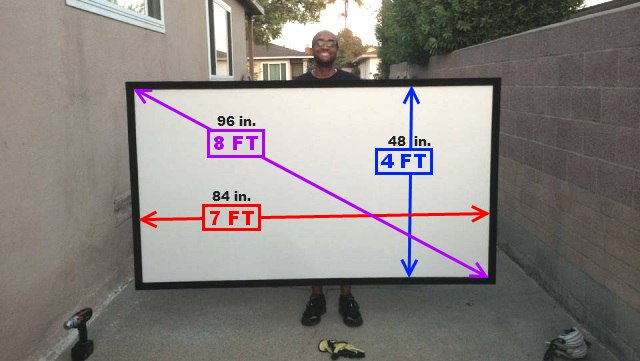 Finished product! The screen is made from black-out cloth and the frame is covered in black felt.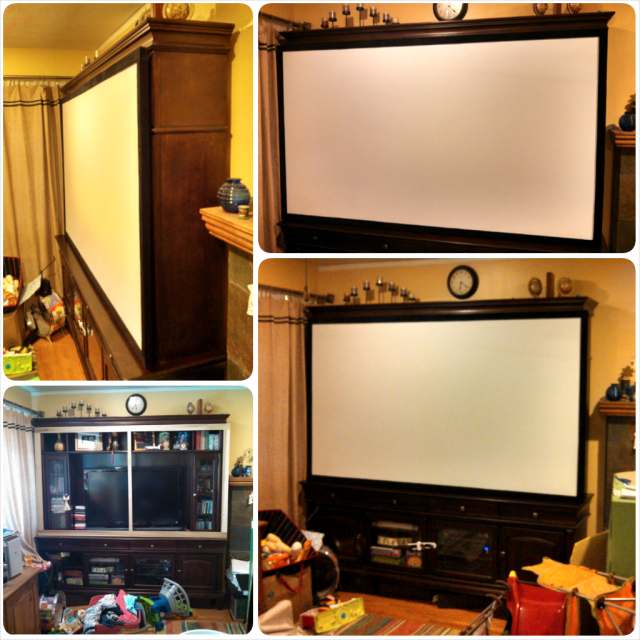 I chose 7' x 4' so it would fit directly on my livingroom entertainment center. My original plan was to hang it from the top or strap down the sides, but it sits just fine on the ledge. Almost makes it look like one of those old school "big screen" TV consoles.

BONUS TRIVIA: The TV behind the frame is 46"!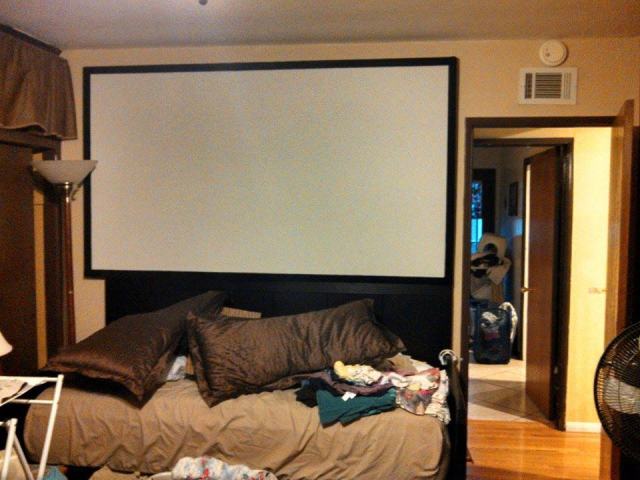 In the mancave/SLASH/guest-bedroom (it's semi-permanent home), the screen just sits on top of the day-bed frame and the lamp on the left holds it in place nicely.

"I'll mount it to the wall eventually", says the man 6 months later.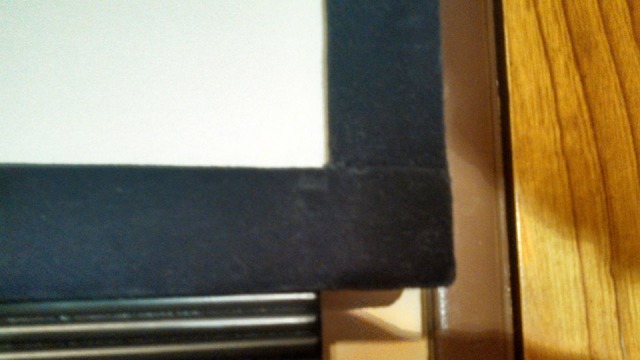 It was Jeff's genius idea to cover the frame with this black non-reflective felt, nice and dull to hide most of the over-projection. Guests always say "It's so cool how you get the picture to fit so perfectly in the screen!". Riiiight...




In both rooms, the projector is connected to my WDTV Live media player for movies, the Dish Network cable box for live TV & DVR (in 1080i HD)...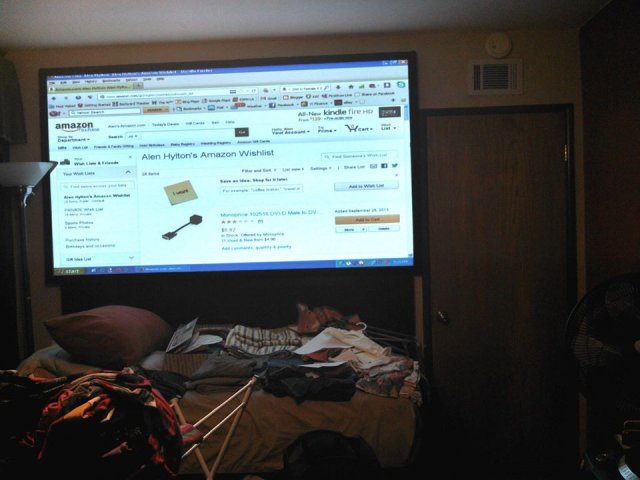 ...to my computer for NES/SNES emulators and general internet nerdery...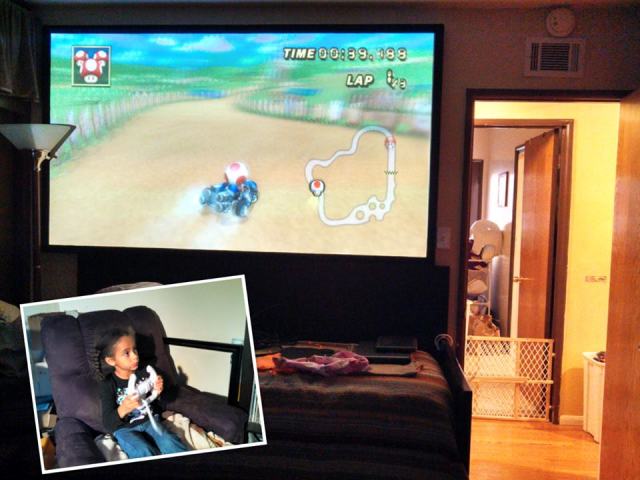 ...and to the Wii for games and Netflix/Hulu/Amazon Video.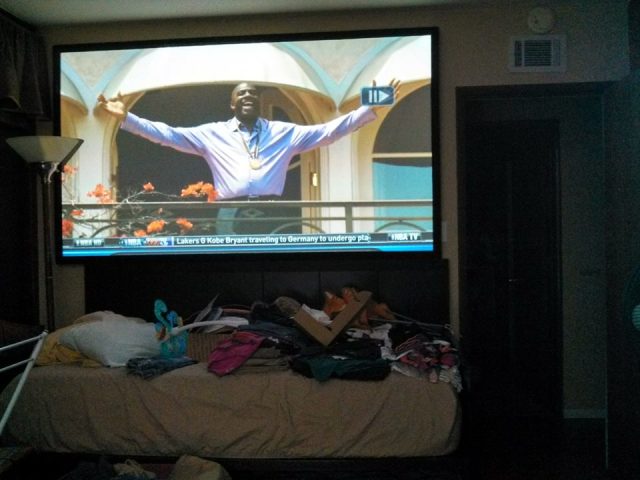 "GOOD LORD THAT'S A BIG OL' SCREEN!!" - Magic Johnson